Seductivevamp, 30
it's been a while
Split, 15, Croatia
Find Other Singles In
Croatia!
Do you love to be bitten? I do ;)
Young,beautiful, versatile, courious vampire l----r looking for interesting, charming, attractive vampire l----r
About Me
Hobbies & Interests
computers, internet, killing zombies, magic, movies, music, nature, nudism, painting, reading, shopping, sports, travel, video games, writing
Body Type
skinny, slender, slim, supermodel
Movies
black & white films, classics, drama, fantasy, horror, murder mysteries, psychological thrillers, romance, sci-fi
Orientation
bisexual, heteroflexible, pansexual, polysexual
Hair Color
dark brown, light brown
Relationship
single - never married
Have Kids
no - maybe with the right person, no - open to adoption
Education Level
currently in college
Income level
that's private
Do you smoke?
420, cigarettes
I currently live
with parents
Socially, I am
better in small groups, shy at first, but warm up quickly
Political Views
liberal, socialist
Food Related
Caribbean, Chinese, Chocoholic, Comfort, Eat Out Frequently, Fast Food, Fine Dining, French, Hot Sauce on Everything, Indian, Italian, Junk Food Junkie, Mediterranean, Mexican, Omnivore
Personality
activist, artistic, coffeeholic, dominatrix, freak, fun loving, hipster, intellectual, introvert, liberal, lover, pirate, romantic
Individuality
artist, freak, magician, mime, nudist, paranormal believer, piercings, pirate at heart, tattoos, vampire, werewolf
Religious Views
Atheist, Not Religious, but Spiritual
I'm looking for
conversation, dating, fun, miss right, mr. right, relationship, romance, something interesting, soulmate, the yin to my yang, travel companion
My Sign
i was born in december, sagittarius : nov. 22-dec. 21
Pets
No pets currently (but like them)
Music
Jazz, Jazz-Fusion, Karaoke, Pop, Post Rock, Progressive Rock, Punk, R and B, Relaxation and Meditation, Rock, Ska, Soul, World, Alternative Rock, Classical, Dance, Funk, Hard Rock, Hip Hop, Indie
Hair Style
bun, layered, long hair, straight
Fitness & Sports
fencing, gymnastics, hockey, parkour, running, volleyball
Health Related
homeopathy, obsessive-compulsive disorder
My Photos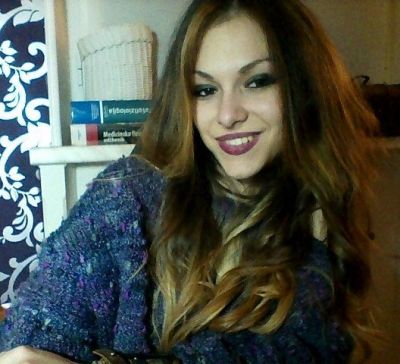 NO STINKY DATES Amazon Ads
Find Other Singles In
Croatia!



















NO STINKY DATES Amazon Ads




Recommended
Vampire Sites
Vampire Television Shows
Vampire Information Sites
Vampire Chat Sites
Vampire Blog Sites
Misc. Vampire Sites
Dark Dating
Webcam Sites
Funny Sites
FIND Other Singles In
Croatia
Ad Partner